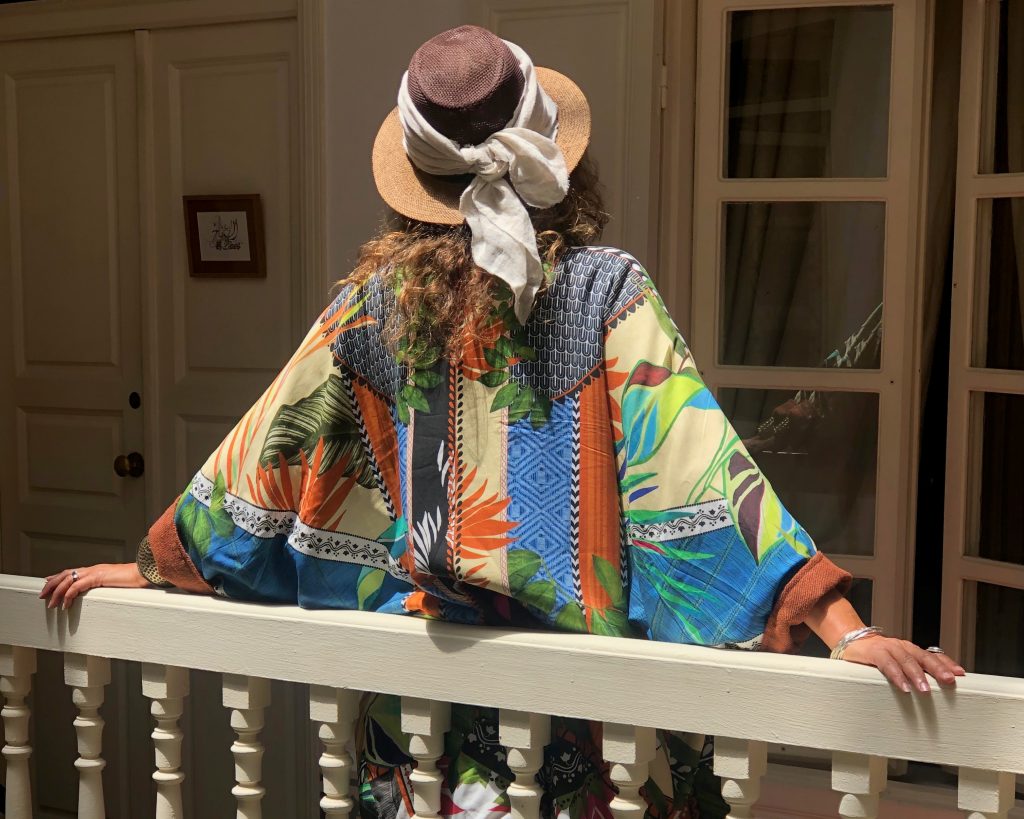 Shooting Bo Boutik at Riad Emotion
Shooting photos of the new Bohochic collection' s models at Riad Emotion.
Refinement, elegance, passion : values shared by Bouchra Rafiy, creator of the Bohochic collection and Gisèle and Philippe, the owners of Riad Emotion…
Riad Emotion, with its chic and casual decoration, was therefore the best place for this photo shoot of this new collection's models with authentic materials and shimmering colors.
A dozen outfits – silk, linen, velvet … dresses, tunics, capes and kaftans revisited, and leather bags and jute rope in various colors, all in a Bohemian chic universe – photographed from the ground floor of the riad, side fountain in zellige or patio side crossed by sunshine of this beautiful day, on the terrace, favorite place of our gourmet breakfasts, with panoramic views of the medina, through the passageways of the 5 suites and rooms of the riad.
The photo album of a marriage of 2 brands in total harmony…
Emotion guaranteed…
Collection Bohochic at BO BOUTIK : Mohamed Ben Masoud street – Médina – Essaouira – +212-600-578-508 – boboutikmogador@gmail.com @boboutik