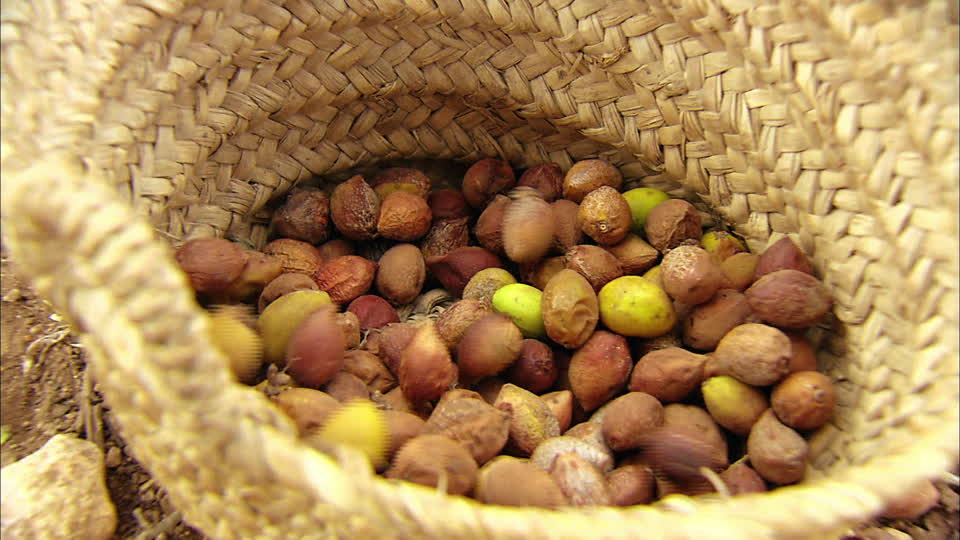 Argan oil, green gold, Berber gold…
Argan oil, the green gold of Morocco, is extracted from the fruit' stone of the argan tree, a specifically Moroccan tree found only in a triangle between Essaouira, Marrakech and Agadir. This oil has been known for centuries by the Imazighens (Berbers) of the Atlas for its cosmetic, pharmaceutical, dietary and dietary virtues.
Fruit production is in the order of 8 kg per tree per year. The fruit, the argan nut, contains one to three albuminand and oily almonds called almonds, containing up to 55% oil. However, it takes on average just over 2 kg of almonds to produce a litre of oil and about ten hours of work.
It is obtained through a long and tedious artisanal process that is increasingly done in women's cooperatives for the extraction and marketing of argan oil. It is estimated that some 60 co-operatives employ some 2,000 rural women across the province, while production is estimated at an average of 2,000 tonnes of oil annually, depending on weather conditions.
(100 kg of ripe fruit yields 60 kg of dried fruit including 30 kg of dry pulp and 30 kg of fruit stone . These 30 kg of fruit stone yield about 25 kg of shells and 5 kg of almonds that are used to make argan oil. )